Elizabeth Watkins, The Wedding Singer
Music For Your Special Day!
Hello! My name is Elizabeth Watkins and I would love to be the singer for your wedding ceremony!
ABOUT ME...
I have been a wedding singer since I was 14 years old! I have sung in many weddings since my career started. I have been singing for most of my life, starting in the 8th grade. I continued my career through college, where I was a Vocal Performance major. Today, I continue to sing in numerous community and church choirs. I also sing at weddings for friends and families. I have sung at ceremonies of many different religious affiliations, from one song to seven. I would love to sing for yours as well!
Please contact me for more information or a cd copy of previous performances. I am available for weddings within the St. Louis/Metro area.
Thank you for your interest and good luck with your wedding plans!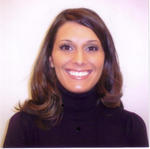 My Contact Information
Washington, MO 63090
(636) 667-1799
My E-mail
Links to Other Sites